Meet Lola, the newest addition to the Castro family.
Yes, that is a rat you see.
Here are a few things you may not know about pet rats:
They're extremely smart. They can learn their name, do tricks and be litter trained.
They're pretty low maintenance.
They're the dogs of the small pet world. They're loyal, companionate, and friendly.
They're completely odorless and the cleanest of all rodents. Pet rats do not carry diseases.
They're very cuddly and love to play.
My parents got us a pet rat we named Lovey when I was around 4 years old. She was the sweetest thing. We had three more at different times growing up. The first memories I have of rats are of Lovey, so it's not strange at all for me to have one as a pet. I totally understand why it is strange for other people--I'm terrified of spiders so I would never own a pet tarantula. To each their own.
Lola is my little pal. I'm a big animal lover and have been wanting a pet for awhile. Now that I'm home most of the day it's the perfect time. She sits on my shoulder while I do the dishes, plays on the couch while I read and write, and will even fall asleep 2-3 inches from my head when I take a nap. She loves to climb all over Joel when he gets home. He feeds her treats like Pirates Booty and Cheerios. Lola will melt in your hand if you rub behind her ears.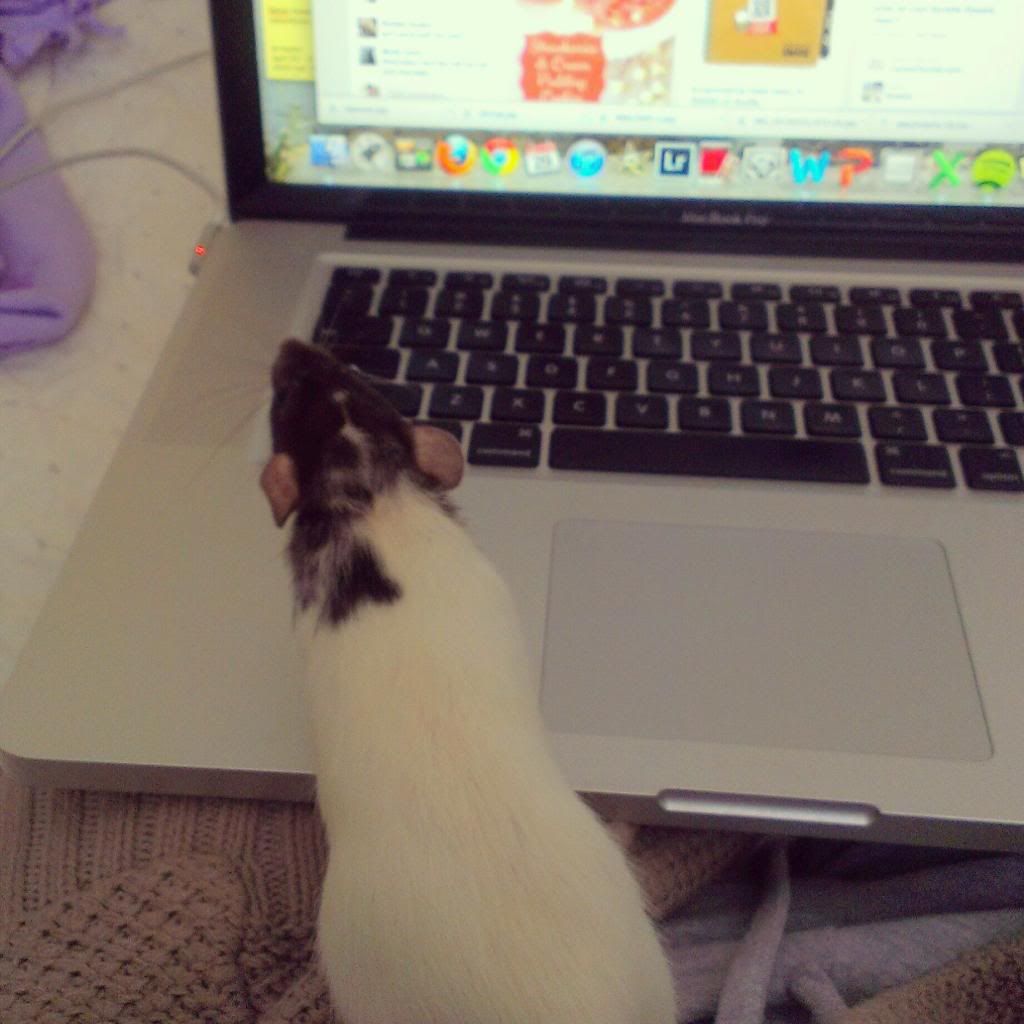 I grew up with all sorts of pets, so it's fun to finally start having some of our own. Joel grew up having parrots and the other night he told me that he's excited to get one for our family in a few years. I'm not so thrilled about birds, but if he is fine with a rat I guess I will have to be open to a parrot.