This Thanksgiving I was especially grateful for...

Electricity, hot water, an abundance of food and a warm home to call our own.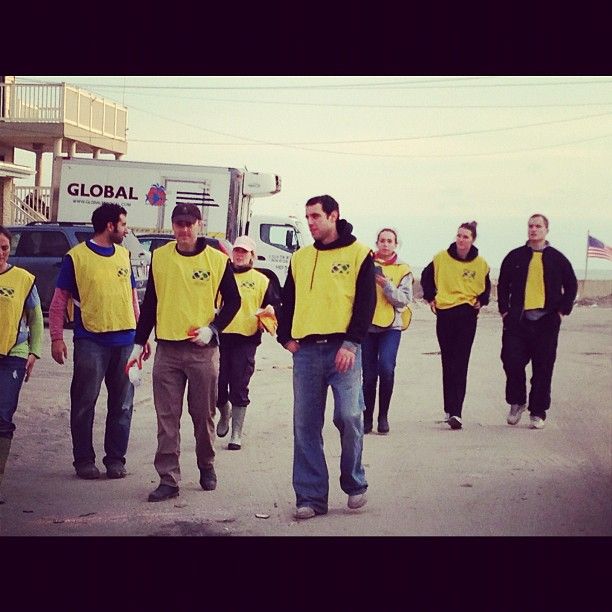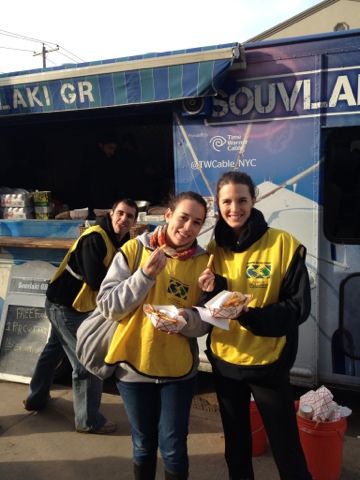 stole this one from Nicki
We seized the opportunity to be Mormon helping hands last week and help clean up the Rockaways in Queens, NY. The area looked like a war zone and the loss was devastating. So many homes are either condemned, swept out to sea, burnt, or completely gutted. There is still so much work to be done. It was humbling to see what Hurricane Sandy did to this area alone. I can hardly imagine there being so many more areas in New Jersey and Long Island that need just as much, if not more, help. I'm proud that church was cancelled Sunday morning so that we could serve instead. There will never be a better Sunday service than putting into action the teachings and compassion of Christ. So many lives are touched by the Spirit the Mormon Helping Hands bring and I know those seeds will flourish into blossoming testimonies of Jesus Christ.
Front row seats on a warm Thanksgiving day watching the Macy's Thanksgiving parade.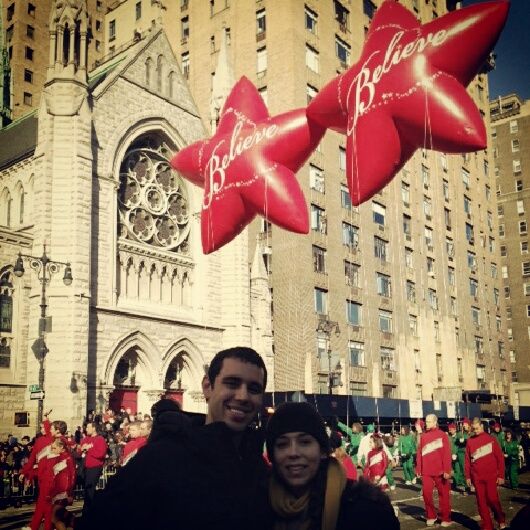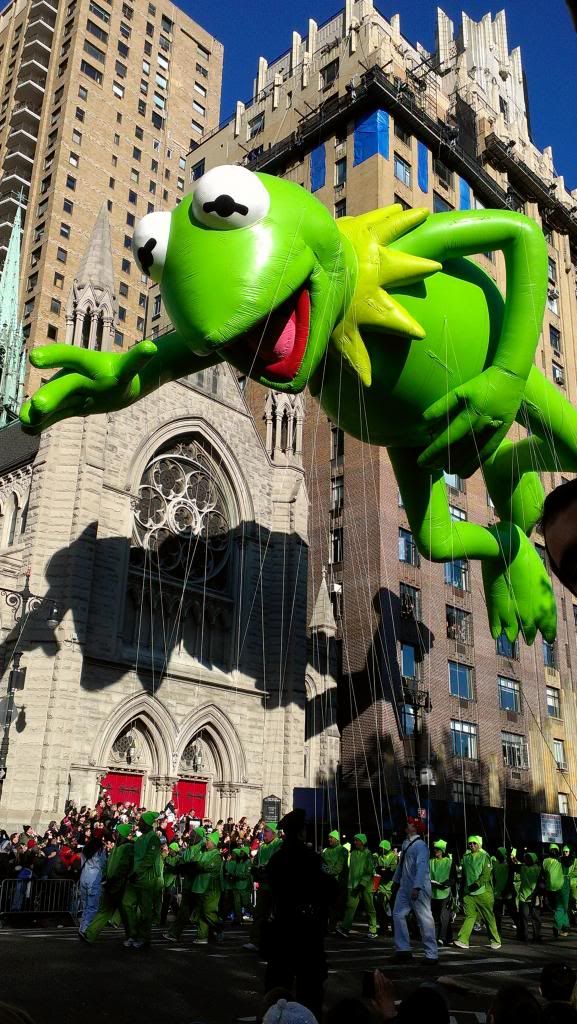 We had such a great Thanksgiving morning. We woke up at the crack of dawn and made our way into the city for the Macy's Thanksgiving Day parade. By a few lucky circumstances we got front row seats and I actually sat during the whole parade. It was a perfect Fall day and we stayed nice and warm during the entire parade. We sat next to kind and happy people (who, believe it or not, are Mormons from Utah). Joel and I were giddy as we watched the large balloons and floats pass by. It was fun, and having fun is always something to be grateful for.
A very special family.
I love my family, but several times during my life I've only focused on what it lacked. This Thanksgiving I saw my family in a whole new light.
My mother recently found out that she and her siblings have a full-blooded brother they never knew about. He was given up for adoption before they were born and my sweet, loving and admirable grandmother just told the family of his existence. A miracle happened when just a few days after they were told, my Aunt Sarah found him on an adoption website. Their brother, Steve, had been looking for his family for years.
This Thanksgiving the family was reunited.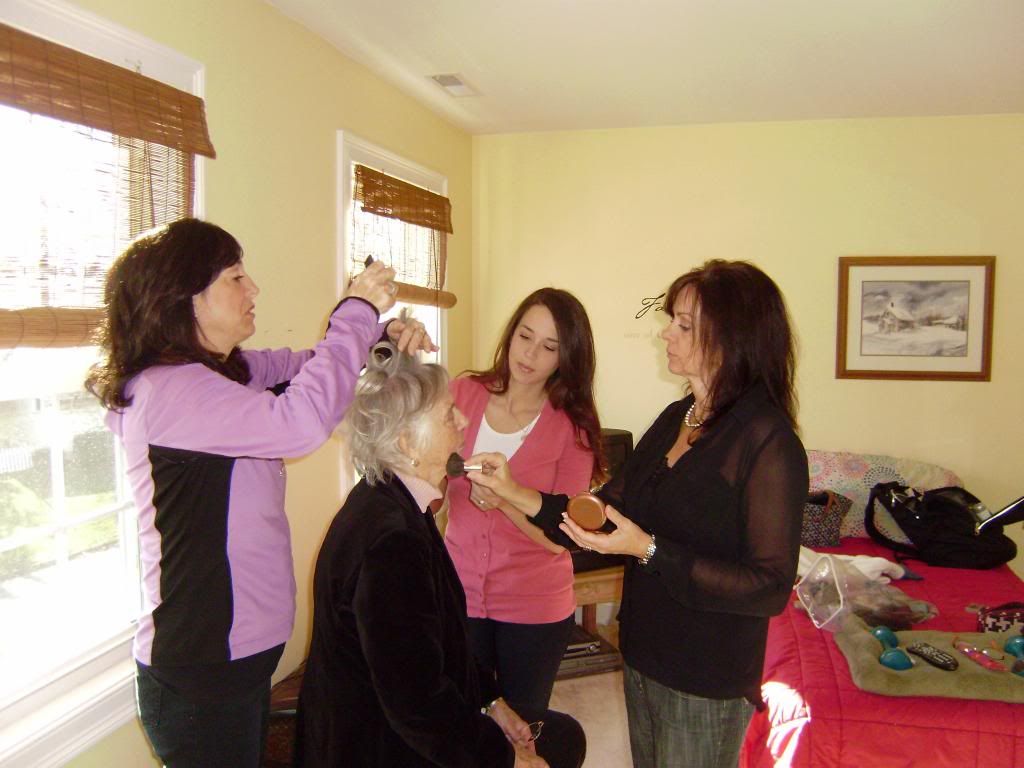 prepping Gram for the big reveal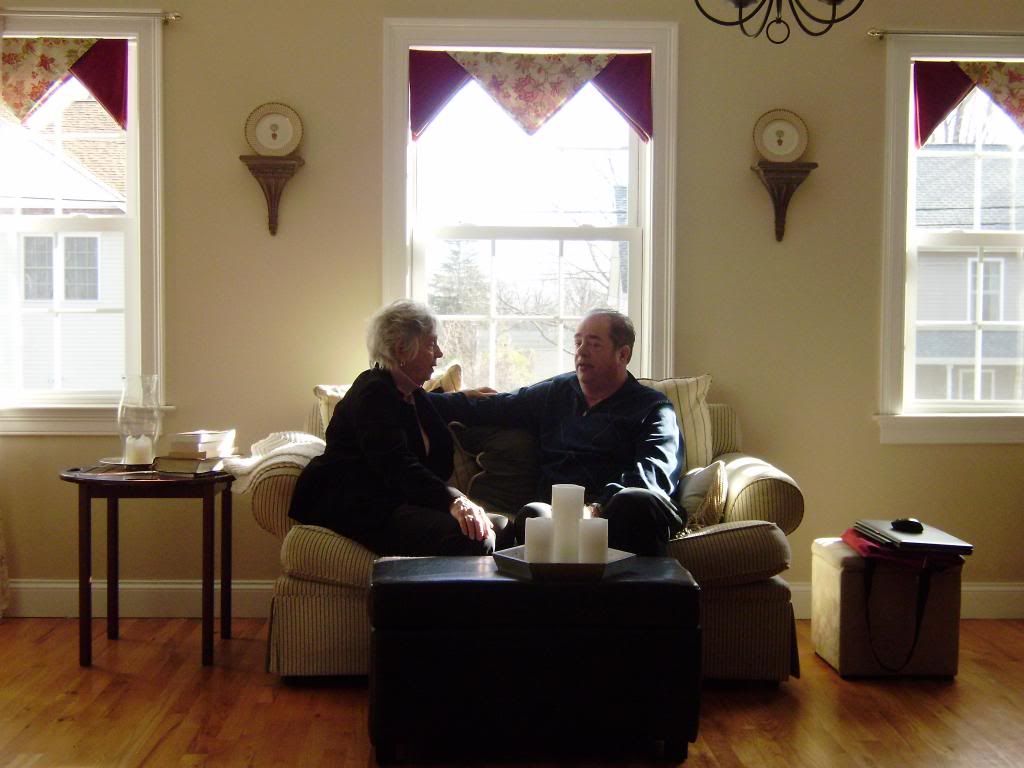 Many hugs, tears, memories and pictures were shared. My grandma said that, throughout the years, whenever anyone asked her how many children she had she said "four" but always thought "five" and now she could finally respond the way her heart did. The morning of the reunion my grandma's scripture-a-day calendar read:
"Can a woman forget her sucking child, that she should not have compassion on the son of her womb? yea, they may forget, yet will I not forget thee." (Isaiah 49:15)
She took the card with the scripture on it and gave it Steve, along with a painting she made for him.
My Aunt Sarah got "It's a Boy!" balloons and tied them outside in front of the house.
The house was full of family ranging from a 1 year-old to a 95 year-old. Needless to say, there was a lot of noise and a lot of love. The moment that changed me was when, amidst all of the noise, Steve said that he used to day dream about what his family was like. Sometimes it was good, other times he feared the worst. "But," he said, "I could've
never
dreamed of this." He was surrounded by people who loved and rejoiced his mere existence. I said to myself,
Yes, he is completely right. Dreams could never match this kind of feeling. Nothing can compare to the love of my family.