A month ago, Joel and I had a "date weekend" in the city.
We went to the temple on Friday night and hung out on the rooftop lawn at the Lincoln Center afterward.
It's such a treat to find a nice patch of lawn in the city that's not overly crowded. We sprawled out and talked about our baby and good food. Two popular topics around our house. It was so relaxing. We will have to make this a post-temple tradition.
We grabbed a couple of hot dogs from Gray's Papaya to eat on our walk to our favorite pizza place.
Joel loved the the park around the museum. It is a sanctuary from the busy city--so lush and green, but a very different vibe than Central Park. We could've stayed there all day.
The museum itself was incredible. It was like a quick stop in Europe.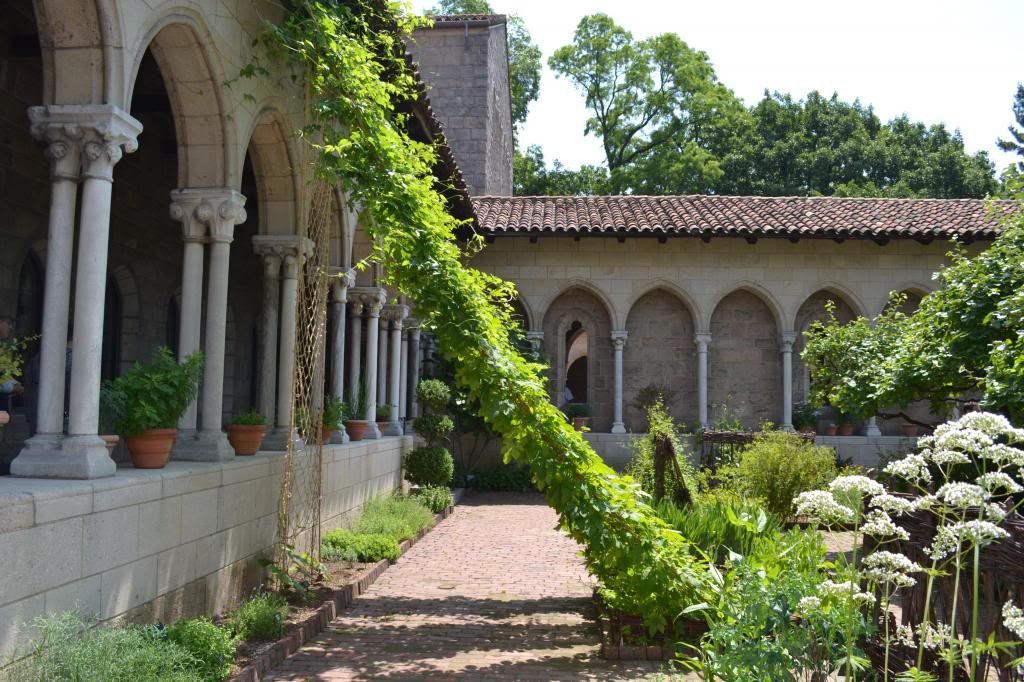 The Garden
I love my pal. He's pretty cute and I really enjoy being with him.
After The Cloisters, we grabbed some Shake Shack for lunch and had a picnic in Sheep Meadow. It was a hot summer day and, apparently, that means drop your clothes and lay out in your underwear. We found a shady spot and I took a nap for 45 min while Joel watched a soccer game on his phone. Pure bliss, I tell you.
The High Line. I think we'll be taking repeated trips here with our baby in tow. It is such a cool place.
Happy, but oh so tired from walking up and down the city.
I can't wait to get my energy back after this pregnancy.
We jumped on a train home and got back just in time for a night with our friends. Joel saw World War Z with a group of guys in the ward (they call it Male-richment night), while I relaxed with my fellow pregnant friend, Nicki.
It was a great weekend. We really must do some more city exploring before this babe comes. If only I can convince my nearly 9 months pregnant self to venture into the sauna that is New York City in the summer. Blech.