For Memorial Day weekend we took a trip upstate to visit my Grammie Liz & Grandpa Ralph and spend a day in Palmyra. The weather was perfect and we were thrilled to see where the restoration of our church began.
Captain Moroni statue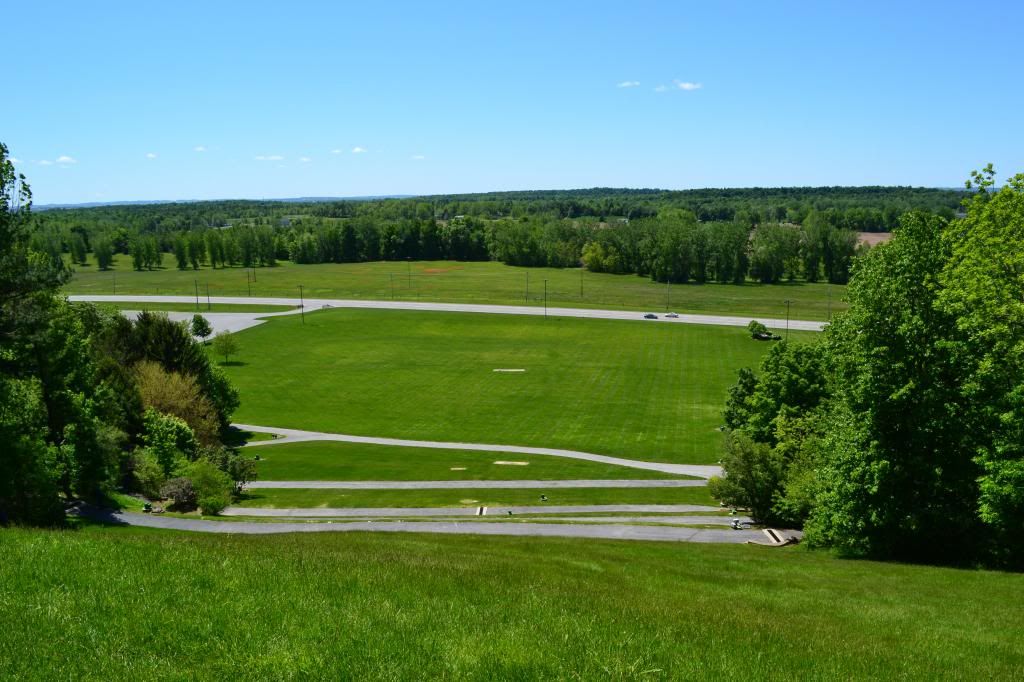 On top of The Hill Cumorah
A replica of Joseph Smith's bedroom as a boy in the Smith log-house
View of the temple from the entrance of the Sacred Grove
The actual Smith Frame-house
The Sacred Grove
It's not hard to imagine that such a special event happened here. The grove is that stunning New England green and the scattered patches of sunlight add a glorious glow to it. I can't imagine a more serene spot for The First Vision to take place.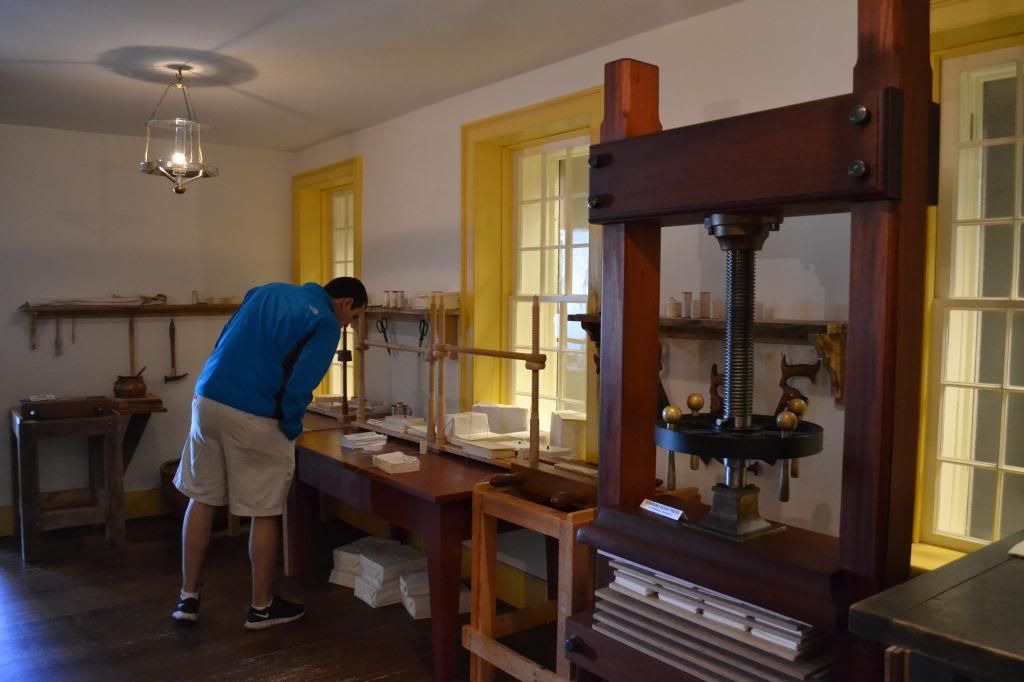 The book-binder in me was so giddy in this room
Beside the Sacred Grove, this was my favorite part of our trip. I have seen these two paintings countless times, but never the originals. The details were stunning and the paintings evoked strong emotions. I could've stared at them for hours.
---
My grandparents live on a farm in a small town called Fort Plain. Ralph is actually my step-grandpa (they were married 17 years ago) but he is the only grandpa I've ever known so I love him like he is my own. Being a World Ward II vet, he was the perfect person to spend Memorial Day with. We visited downtown Fort Plain to watch the parade and have lunch with the veterans at the VFW and American Legion.
Ralph was the life of the party at the Veteran's lunch. He is the oldest (96 and still going strong!) and the liveliest. It was amazing to see how sprite he is compared to men 10 years younger than him.
After lunch we visited the gravesides of his family members. He took a seat on top of his brother's headstone and told us stories about his life.
We look a long scenic drive back to the house and saw several Amish farms and families. Joel and I were both mesmerized by their lifestyle. We love the Amish. We want to go back and people watch at their summer auctions. My grandma said they have great produce and other goods to sell.
I took my usual afternoon nap while everyone else talked. Growing a human is tiring.
This historic church is right across the street from my grandparent's house. Ralph has a headstone next to his first wife in the cemetery in the back. To the right of the church, in the grove of trees, are old Indian and settlers' graves. Years ago, Ralph placed crosses he made at the head of each grave. My grandma painted this church in beautiful pastels and we have that painting hanging next to our bed in our apartment.
We're grateful for every moment we get to spend with those two. Joel and I love to sit and talk with them (and eat their delicious food). Ralph is one of the most interesting people I know--having been farmed out during The Depression, fought in WWII in Europe and Northern Africa, and full of stories of life on the farm. We also got to meet some of Ralph's family and they are such good people. I want to grow up to be just like my Grammie Liz. I'm hoping that the more time I spend with her the more she will rub off onto me.